What could be more romantic than proposing to your woman on the Christmas Eve? The festive season calls for a perfect personalized Christmas proposal. We at Hadar Diamonds, not only help you choose the best engagement ring, but also help you make the journey easy to give that gorgeous ring to your gorgeous to-be wife.
We have created the ultimate Christmas proposal checklist with the most exhilarating ideas so the proposal doesn't go haywire for you, and you and your woman will end up making even more special memories on this special day.
Make sure it shows that it's about her
This one might sound like an obvious one, but sometimes in the excitement of planning the proposal for your woman, you may not realise and organize/plan everything around your personality. Focus on what she loves, from decor to music to food to ring and be sure to keep her likes and dislikes in mind.
There may be times when you might feel overwhelmed and are unable think. Make sure you enlist her family and friends so you don't miss out on details. Ask her mother if they have any heirloom gems that you can incorporate with your beautiful diamond ring.
The perfect ring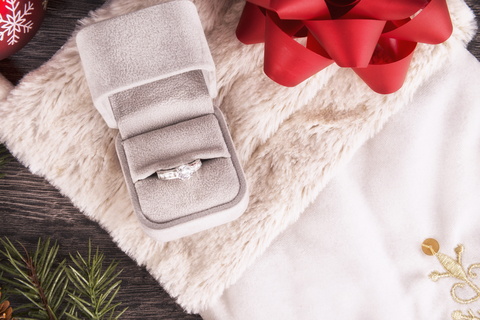 Your proposal is obviously going to be a secret. This means there is no involvement of your partner in the decision. That's where besides trusting her family and friends, you need the support of a trustworthy diamond company. We at Hadar Diamonds, help you in each step of finding the perfect engagement ring. If you really want the ring to be her choice completely, then buy the diamond, propose to her, and come back with her later to personalize it.
Don't forget to seize the moment
Even if you are the type of person who likes to snap mental pictures, this extraordinary moment calls for pictures and pictures and more pictures. Capture the perfect kiss after she says yes, capture her emotional reaction after you go down on one knee to propose, capture the warm hug, and of course, how can you forget to capture the breathtaking diamond ring on her soft and lovely hand!
Keep your knowledge on diamonds up to date
You don't want to end up buying something that is not authentic in the first place. Therefore, we at Hadar Diamonds Inc. will only provide you a GIA-certified HPHT natural diamond. Your one and only deserves nothing but only an unblemished, authentic, and voguish diamond with high color quality and clarity.
Now that we are done with your perfect Christmas checklist, here are some amazing Christmas proposal ideas that you can easily pull off.
1. Around Christmas tree
Leverage this Christmas day for you in the best way possible and propose to her in the most romantic way ever. How about decorating the tree and hanging the ring on the top as the ornament? While she's opening gifts, surprise her by mentioning there's another gift but that's on tree and she has to look for it.
2. Restaurant/cafe with Christmas decor where you went on your first date
Take her to the place where you both went on your first date. You can personally ask the manager to arrange your table according to the Christmas theme and request her favourite song. Nothing is more fabulous than this.
3. At her favourite spot with Christmas lights
An evening proposal with gorgeous Christmas fairy lights around trees will do the magic. Your efforts to personalize decor at her favourite spot with lights, is the kind of tranquil set up that she would truly love.
4. A week full of Christmas gifts
Planning to send her gifts as clues the whole week would be utterly romantic. Tailor each gift according to something that is meaningful to both of you. Even if you're unable to be with her on Christmas, the last gift, that is the perfect engagement ring, is enough to warm her heart and make her say yes.
5. You can be her Santa Claus
How about dressing up as Santa Claus and showing up at her house at 12? A bag full of her favourite edibles, t-shirt saying "Future Mrs", and the great gorgeous ring, is a perfect blend of romantic, magical, fun and happy proposal.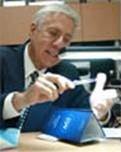 "The more you know...
the less you pay."
If you are interested in taking advantage of learning how Hadar Diamonds can meet your diamond and jewelry needs, invite you to contact Gerry at Hadar Diamonds at Gerry@hadardiamonds.com or via telephone at 858-737-4862. Text at 619-572-8100.
All potential clients have an opportunity to view diamonds at home risk free. No charge. No obligation to buy. Free FedEx overnight shipping. https://www.hadardiamonds.com/preview-a-diamond/ View our website at www.hadardiamonds.com to see more.
Here's to a shiny, bright Holiday to one and all!