Who says diamonds are only for an engagement ring? This exalted gemstone should be your one and only choice to present to your loved ones on the most special occasions. With the start of the new year only a few days away, what is more special than expressing your love to the precious women in your life by adorning them in diamonds?
Whether it is your beautiful mother who always supports you, whether it is your chirpy sister who always uplifts you, or whether it is your soul mate who has always been there for you to make you feel warm, a diamond is for everyone.
We know you must be wondering what else besides a diamond ring would be worth buying for this lovely day as a gift. But when we say diamond jewelry pieces, we really mean presenting you with the ultimate guide filled with several palatial diamond pieces of jewelry. Here we go:
1. The breath-taking Bracelets (Sale Price $4,600)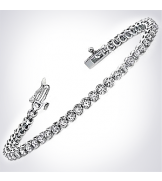 This is the perfect one for your mother and we assure you that she will simply love it. Beautify the hands with a gorgeous diamond bracelet that have fed you when you were a kid, patted you on your back when you did something great, and hugged you when you were not feeling your best.
And don't worry, this doesn't mean our wide array of curation is not appropriate for your sister or fiancé. From unique colors, to new age patterns, to a blend of unconventional and vintage style, Hadar Diamonds caters to every individual.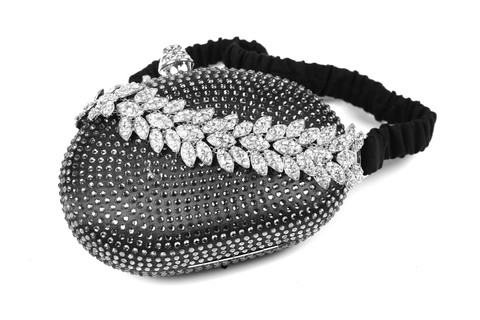 2. The noble Necklace
A piece of jewelry that steals the show every time is necklace. And when a polished diamond is incorporated in it, it will undoubtedly make a statement. Whether you are buying a gold strand necklace for your mother, whether it is a contemporary necklace in turquoise for your sister, or whether it is a heavier necklace for your sweetheart to pair up excellently with her all over sequin maxi, this investment will definitely prove worthy.
Check out from our various ranges of diamonds and patterns for you bespoke creation.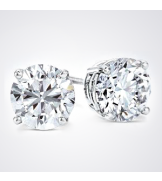 3. The exquisite Earrings ($1,550 – $10,550)
The best thing about this piece of jewelry is its versatility. No matter what the dress is, it perfectly matches up with that every time. A pair of studs for your pretty little sister so she can even wear it to her college, a gorgeous pair of diamond dangles for your lady love, and a beautiful combination of pearl and diamond circle earrings for your mother, will melt their heart.
Check out our magnificently pink HPHT natural diamonds in different shades, sizes, and shape, to get those one-of-a-kind pair of earrings.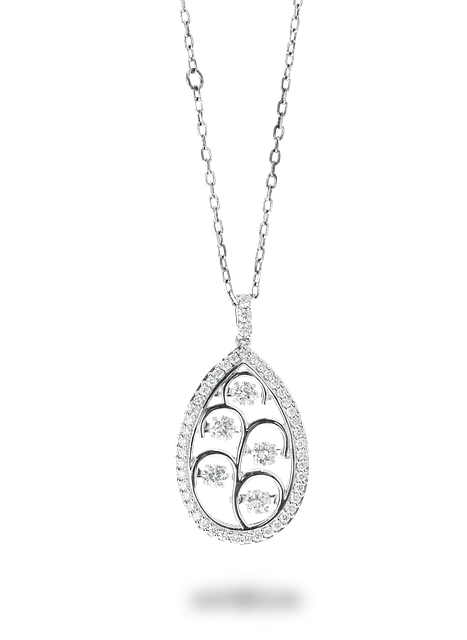 4. The pretty Pendant
The stamp of love is pendant. A diamond pendant as a New Years gift to your girl will surely take her by surprise. A classic heart cut diamond to show her how much you love her or a quirky initial pendant with marquise cut diamond in between to keep it unique and contemporary could be your two ideal options.
But that's not it, with our various options of GIA certified HPHT diamonds, in various color grades and clarity, you can tailor it for any woman in your life; whether your grandmother, mother, sister, or love.

5. The alluring Anklet
This is the most unique piece of jewellery and when small sparkling diamonds are incorporated in platinum or gold chains, the product will be astonishing. The good thing about anklets is that they don't create any hindrance in day-to-day life, so it can be worn all day.
If you are planning to invest in a diamond piece of jewelry that you want your lady love to adorn herself with all day, anklet could be your choice. So if you want to impress your woman and sweep her off her feet, our range of HPHT Diamonds is for you.
Christmas and the start of the New Year is all about getting together and making your dearest ones feel special. This is why we at Hadar Diamonds, always aim to give our cherished shoppers the best of the best. No matter whether you want to buy something more vintage or something more contemporary, we help you bring your perfect vision to life and create something magnificent by crafting it according to your taste.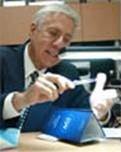 "The more you know...
the less you pay."
If you are interested in taking advantage of learning how Hadar Diamonds can meet your diamond and jewelry needs, invite you to contact Gerry at Hadar Diamonds at Gerry@hadardiamonds.com or via telephone at 619-572-8100.
All potential clients have an opportunity to view diamonds at home risk free. No charge. No obligation to buy. Free FedEx overnight shipping. https://www.hadardiamonds.com/preview-a-diamond/ View our website at www.hadardiamonds.com to see more.