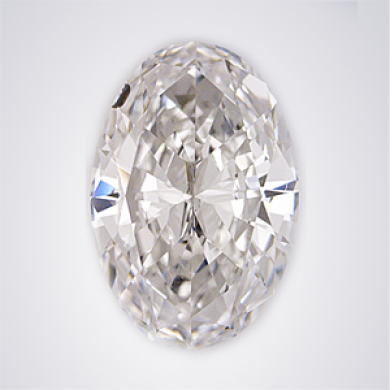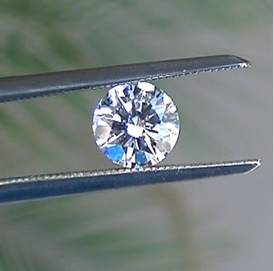 Current economic times have become challenging and confusing. High inflation acts like a tax while deflation (recession) means more unemployment and less buying power.

These events should never affect occasions for gift giving such as engagements, weddings, holidays, and birthdays.

No More! How You Can Save On A High Quality Diamond

High Pressure High Temperature (HPHT) processed natural and laboratory grown (LG) diamonds are an affordable option for all diamond buyers.

"There are two types of HPHT diamonds", explained Gerry Hauser, CEO of Hadar Diamonds, a distributor of HPHT natural diamonds. The first is a lab-grown diamond that is created using a CVD or HPHT process. Both processes are permanent. The lab grown process starts with the seed of a natural diamond. The high pressure, high temperature natural diamond (HPHT) is created by simulating the conditions by which a natural diamond is produced. HPHT process is used to turn an off color diamond that nature produced to a white diamond by using the HPHT process. You will save a minimum of 65% on a gorgeous HPHT diamond.

These diamonds are changing the perception of diamond buying and are analyzed by some of the most credible grading laboratories in the world.

What Are The Benefits Of Lab Grown Diamonds?

Hadar Diamonds believes that lab grown diamonds are the future. Once impossible to create, lab grown diamonds are an ethical way to make rings sparkle that are void of any compromising issues. You'll save between 85% and 95%.

In addition, lab grown diamonds are far more affordable than their naturally grown counterparts. Natural diamonds demand exorbitant prices due to inflation and the amount of hands they pass through after being unearthed. Furthermore, DeBeers (an international cartel) controls the prices of diamond rough. When diamond rough is sold to diamond cutters, from time to time DeBeers will raise the prices of diamond rough. Consequently, everybody, including you the buyer, is paying higher prices for the well cut, shiny diamonds.

In contrast, man made diamonds do not involve this exchange - making them less expensive and more appealing to those dealing with financial constraints!


Ethically Responsible: Environment-friendly and sustainable selection of diamonds that don't support mining malpractices.
Superb Quality: Lab created diamonds and naturally occurring diamonds have the exact same physical and chemical properties.
Brilliant Bargain: Offering you a more affordable price for high-quality lab manufactured diamonds

The author of this blog is a diamond dealer. He is the CEO of HadarDiamonds.com. The Company offers clients HPHT and laser drill natural diamonds. The company also offers a large inventory of Laboratory Grown Diamonds (LGD). All diamonds are certified by internationally recognized diamond grading companies. Hadar Diamonds guarantees that all diamonds purchased will be accompanied by the matching grading report.

We encourage every diamond buyer to know what type of diamond they are buying. We suggest contacting Gerry Hauser for the answers.

He can be reached at:

(619) 572-8100 (call or text)
gerry@hadardiamonds.com