As you know, HPHT diamonds are 2014's choice for couples who want top-tier specifications at a lower cost than traditional diamonds. These beauties offer everything—desirable carat weights to make her the envy of all of her girlfriends, top D-G and fancy pink and yellow colors, the highest clarity grades, and top cuts. All with GIA certification!
To help the fellas out, we thought we would ask the single gals at Hadar Diamonds what type of HPHT diamond THEY would want when their boyfriends pop the question. Not only do they know what they want from a women's perspective, they also have the inside scoop on diamond education to get the most bang for their buck.
Kylie—Purchasing Officer
"Well, if my boyfriend was to propose, I definitely have a few diamonds in mind. I'd have to say my absolute favorite is the 2.02 Hearts and Arrows diamond. What are my favorite features about it? LOL, everything! The size is what I want, the clarity is downright exceptional at VVS2, and, I might be being kind of a diamond nerd here, but the Triple Excellent cut, polish and symmetry is everything I want in a diamond. The F color is fabulous, and is perfect to get the white diamond I want without spending D color money."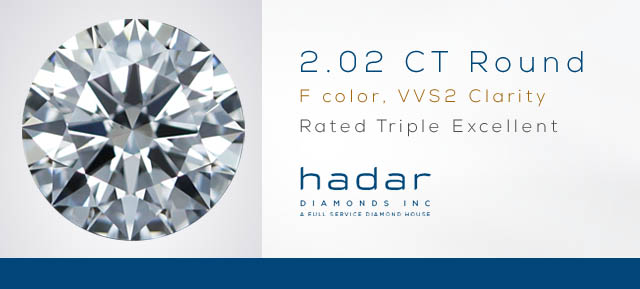 Jessica—Operations Assistant
"I'm a very detailed person who appreciates the highest specifications in cut, color, and clarity, still at a reasonable cost (compared to one that is not HPHT-processed). My ideal diamond size is 1 carat. That's why my HPHT diamond of choice is the 1.04 carat, round, D color, Internally Flawless with Triple Excellent cut, polish, and clarity. This diamond sparkles and is unbelievably clear—I would set it in a classic, simple, Tiffany-Style solitaire setting so I could show off all of the shimmer and sparkle this diamond has to offer!"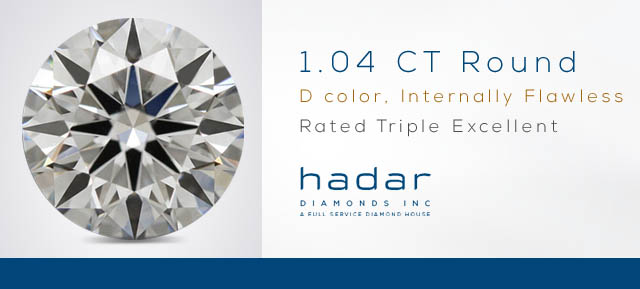 Ashley—Design Coordinator
"I want my boyfriend to pick the best, but still save enough for us to have a beautiful home and family someday soon. That's why I think the 1.09 carat, Round, F color, VVS2 is perfect for us—it literally gives us the best of both worlds. The clarity is just as good as flawless to the naked eye, the F color falls within the top-tier grades, and it has an Excellent cut—which means it will have amazing sparkle! For under $8,500, I could have the ring of my dreams by choosing this diamond."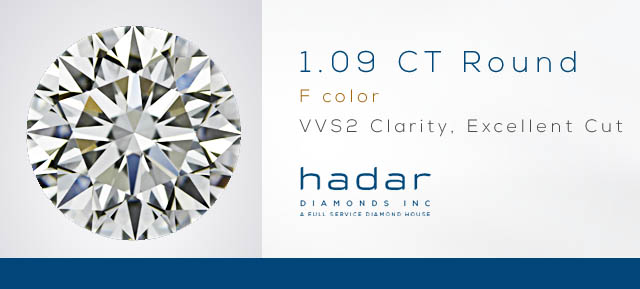 Maria—Accounting Officer
"I have many white diamonds, so my new favorite is the 1.23 carat Fancy Yellow diamond. I just adore this for a ring I can wear in the summer. I feel so happy when I see this yellow dazzler sparkling! Not only is the Fancy Deep Yellow color breathtaking, but I love the VS1 clarity—it looks absolutely flawless."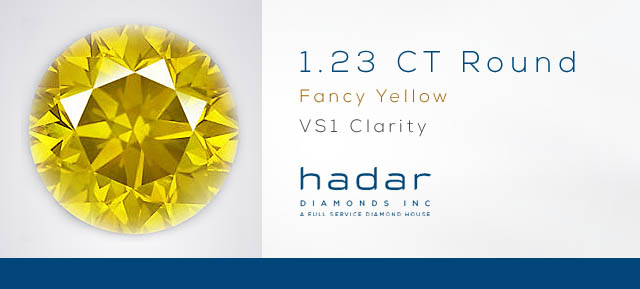 Emily—Administrative Assistant
"Pink! My favorite HPHT diamond is the 1.21 Round, Purplish Pink with VS1 clarity and Excellent cut grade! I know how difficult it is to get a pink diamond with higher grades like this one, so that's why I really like this one! The cut is absolutely perfect, the clarity is impressive, and the color even reminds me of love!"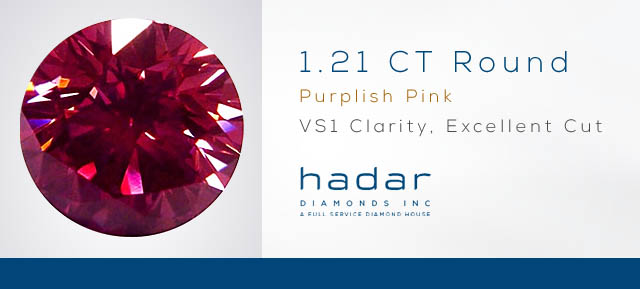 To preview an HPHT diamond in the comfort of your own home, contact us to take the HPHT Challenge today!