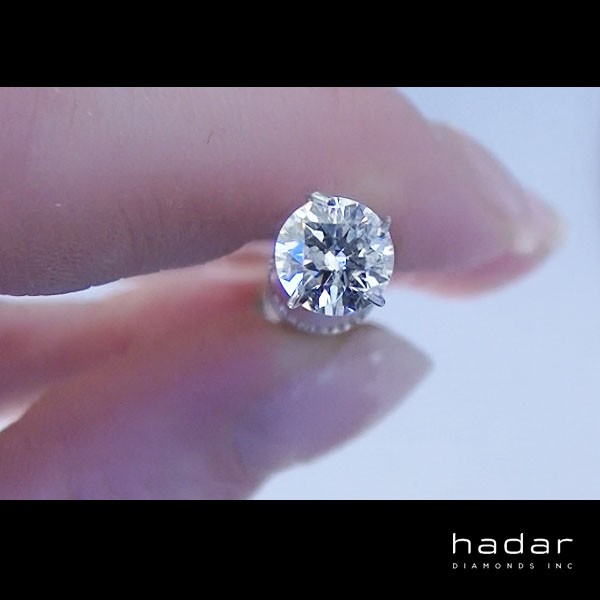 One of the most exciting—and sometimes unexpected—times to propose is during the Holiday Season. Combining our holiday vacation proposal ideas with a High-Pressure High-Temperature (HPHT) natural diamond ring or earrings packed in your luggage, you will be embarking on a never-to-be-forgotten journey.
You should research the destination, of course. Though the excitement of a trip to some place you've never been can be just as romantic as a favorite spot that you've both been to several times before. Of course, bringing along HPHT diamond jewelry (more on these later) is going to be a super surprise—and that's how the excitement is created!
Taking the COVID issue into account, many people will be taking their vacation close to home. However, this should not hinder your plans to propose. Plans can remain intact. Proposing with an HPHT diamond engagement ring will still be an exciting event. Here are a few considerations for when you hope to pull off the perfect proposal.
Take a helicopter ride around your city. Suggest putting the natural HPHT engagement ring in a lunch bucket or in a Turkey sandwich. The ultimate surprise is proposing while you are circling the city. If she says no, ask her to leave the helicopter (lol). HPHT natural diamonds are natural and should only be purchased with an accompanying GIA certificate.
Do it sooner rather than later. Proposing before Christmas Day is a good idea. This way, the gift giving is isolated from other gifts. And she can wear the engagement ring while opening other gifts on Christmas Day. A Christmas to be remembered forever!


Possibly, you will be traveling this Holiday Season. Suggest getting the hotel involved. Most hotels have concierges with trained professionals. Hotels may have specially designed engagement packages. Plus, even if you don't include hotel staff in the proposal, they can definitely have flowers or candy delivered to your room.
Plan a trip for the holidays. Traveling together to see family for Thanksgiving or the Holidays? Make your proposal unforgettable by combining a visit to see family, a winter vacation, and an "I do!"
Just like a vacation proposal, choosing an HPHT natural diamond engagement ring is an exciting undertaking. But what are they, exactly? HPHT diamonds are genuine, gem-quality natural stones that are derived from volcanic sources and mined from the underground. To enhance their color, HPHT diamonds are put through a permanent, non-invasive process. No chemicals or dyes are used. Just immense pressure and heat are applied.
Featured Testimonial For Hadar Diamonds
Gerry is the most helpful and sincere person I have met while buying jewelry. He is extremely knowledgeable and his service is over the top. I bought a 4.02 carat diamond ring from him and the diamond is absolutely fantastic and beautiful! The price was an excellent value. Simply put, you cannot go wrong purchasing from Gerry and his staff at Hadar.
- S. Wallace, Verified Google Review
Not all diamonds that are mined from the ground come out colorless or near colorless. After the HPHT process is administered, 80% of these diamonds transition to D – F clear, white, ice-like beauties. Colorless diamonds gain amazing sparkle compared to diamonds that show tinges of color. Why? Color adds density in diamonds which in turn, impedes sparkle. How about price? You can very easily pay 50% - 72% less for the same size and quality of other natural diamonds!
And there is more - larger diamonds will equate to greater price discounts. After the HPHT process, when looking at these diamonds under 10X magnification it is impossible to see any difference between these and others that have been traditionally marketed and sold.
You and your new fiancé, and their brand-new HPHT diamond engagement ring, will look amazing in the photographs taken during this Holiday proposal.
Let's not forget the ring! The author of this blog retains a 30% interest in a L.A. custom ring manufacturing company. All diamond buyers receive an additional savings on their rings and other jewelry items.
If you are traveling for your vacation, remember to take lots of pictures during the trip—because just as you'll treasure going on a new path with your partner, you'll want everlasting memories of that dream vacation that changed your lives.
See you in the winner's circle!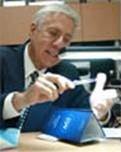 "The more you know...
the less you pay."

Interested in hearing how Hadar Diamonds can meet your diamond and jewelry needs? Email Gerry at Gerry@hadardiamonds.com, call 858-737-4862, or text to 619-572-8100.
All potential clients have an opportunity to view diamonds at home: risk-free, no charge, and no obligation to buy. Free FedEx overnight shipping (with insurance). Go to HadarDiamonds.com for more information.