Design Your Own Ring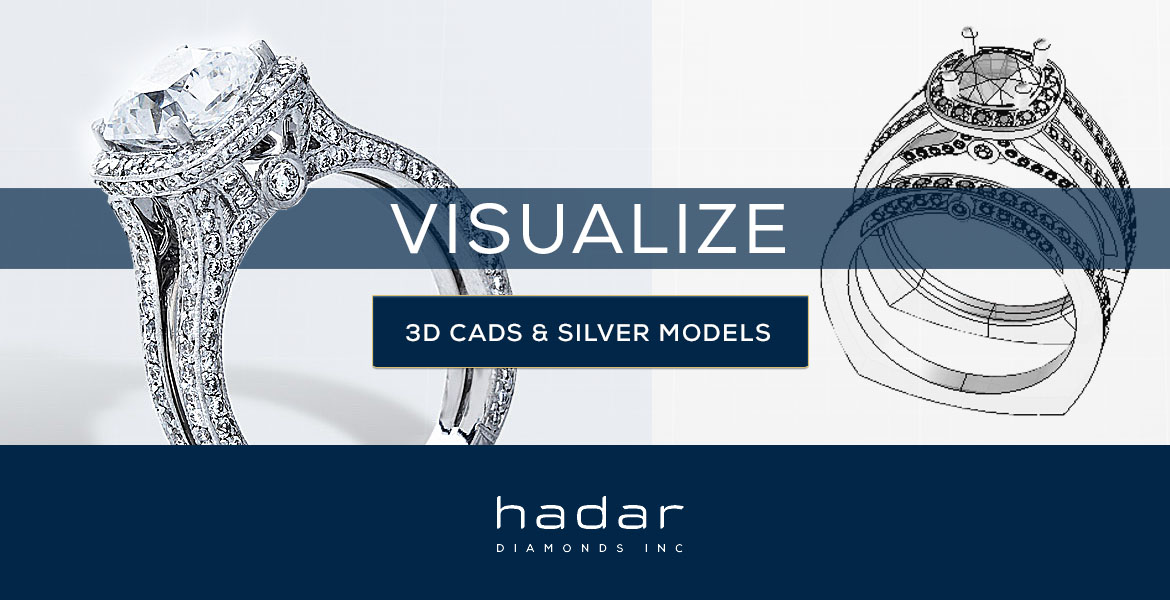 APPROVE BEFORE ITS MADE
When you commission Hadar Diamonds to hand craft an engagement ring design, you receive compilmentary 3D CAD renderings for your approval prior to casting. You also have the option to have a silver model created for $250, with a complimentary adjustment.
Featured above: Hadar Diamonds YouTube playlist of custom diamond engagement rings.
ACCLAIMED DESIGNER, SEROB TOROSIAN
A wedding set is one of the most significant gifts a woman can ever receive. It is more than a symbol of love — this personal gift is given to last forever.
Serob Torosian is a well-known European ring designer with formal training in the cultural city of St. Petersburg, Russia. After graduating with honors he moved onto Milan, Italy where his ring designs were well received. At the age of 17 he won his first award for ring design.
Designing and crafting fine jewelry is more than a money–making venture for Serob. It's a passion, a "calling" as Serob would say. "My every concept, every finished ring is made with love. I hope your marriage encompasses many bonding moments that your wedding band characterizes. See some of my designs below and enjoy your visit."
EXPEDITED SERVICE
Free FedEx Overnight shipping with insurance on standard delivery within 10 days of design approval. Expedited service is also available.
DESIGNING YOUR OWN RING IS EASY!
1. Email Your Ideas:

Attach a photo(s) or describe ideas in below form. Provide us with your design ideas, ring size, and metal type.

2. Hadar Diamonds will respond with a consultation and a quote.
If you have any questions, please contact Customer Care or call 858.737.4862 or text 619.572.8100.
START DESIGNING